5 Ways To Keep Your Pet Cool This Summer

While the recent heat wave may have been great for coastal tourism and making the most of the summer holidays, humans and their beloved pets can only handle so much of the prolonged high temperatures. Humans have the luxury of communicating their irritation and taking steps to cool down; pets less so.
Knowing how dogs and cats cool down is essential. By arming ourselves with that knowledge, we can help them stay cool, calm and collected.
EXTREMELY HOT TEMPERATURES THIS SUMMER
Love it or hate it, the higher than usual temperatures could be here to stay. Climate scientists at the University of Oxford have published analytics pointing to not just a localised increase in temperature, but a worldwide rise in average temperatures. While heat waves of this magnitude have been experienced before, scientists and the Met Office point to global warming as a contributing factor to the frequency of the heat waves we now encounter.
That's not to say that every other week will be a heat wave, but the rise in global temperature by nearly a degree since 1976 will make the high temperatures felt across Europe go from a rare occurrence to a much more common event. With the likelihood of heat waves increasing, preparing both yourself and your pets will make the sudden change easier to manage.
HOW DO PETS COOL DOWN?
Dogs cool down in a very different way to humans. They are unable to sweat, at least in the same way humans do. A dog's sweat glands exist only in their paws and act as a small means of keeping themselves cool.
The primary way a dog cools down is through panting. You may have noticed this after a period of heavy exercise with your furry friend. This isn't to catch their breath as with us humans, but instead is a way to circulate cool air around their bodies, in turn lowering body temperature.
Cats, on the other hand, do sweat, licking their coats to cool down. When saliva evaporates, it provides a cooling effect; this is also the reason that you may notice your cat grooming themselves more frequently during the summer. They aren't being vain about their appearance, they're just trying to stay cool.

CIBAPET HAS SOME TIPS TO STAY COOL DURING THE SUMMER
Signs that your pets are becoming overheated include: heavy panting, lying down more often than usual, disorientation, bright pink/red gums, and drooling. If your pets exhibit any of these signs during the hotter temperatures, the following tips will help them cool off.
Furthermore, if you have any of the following breeds: pug, bulldog, Boston terrier, or any breed of cat or dog with a thick coat, they will all suffer from the heat far more than their short-haired counterparts.
GIVE THEM SOME ICE CUBES TO PLAY WITH
Simple, practical, and great for cooling down both cats and dogs. You can add ice cubes to their water bowl to keep it cool and refreshing, or pop a few ice cubes on the floor and let them have fun playing and chewing on them. Don't worry about the cold being too much for their teeth; they are a lot less sensitive than humans in this regard.
KEEP A FAN ON STANDBY
Especially useful if you have a puppy that still sleeps in a crate. By carefully positioning a fan to provide some cold air, both cats and dogs will happily take a pew right in front of it if they feel the need.
LET THEM TAKE A DIP
Nearly all pets will benefit from a quick dip to help them cool down. Dogs go wild for a paddling pool, and while cats can be a little less enthusiastic about the idea, having an extra bowl of water to sprinkle them with will help their natural cooling process. If the claws of your pet keep tearing up the paddling pool, try setting up a hosepipe to spray a light mist. Not only will it keep them entertained, but the heat will be a distant memory.
AVOID GOING OUTSIDE BETWEEN 11:00–16:00
Sounds obvious, but avoid periods of play or walking during the hottest hours of the day. It may mean waking up early to take them out, but your pets will be eternally grateful. If you do have to take them out during this time, keep the walk short and avoid any dark pavement. It absorbs heat during the day and can be incredibly hot on a dog's paws.
LOTS AND LOTS OF WATER
Dogs and cats will drink more when it is hot, just like us. Keep them regularly topped up throughout the day and they will quench their thirst if needed. If you have to go out for the day, leave an extra bowl of water as a backup; you will be surprised how much they go through.
---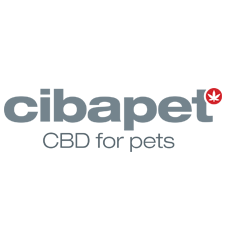 ---
Prodotti post correlati