A Pet Bucket List For Every Animal Lover

They have been there every day when you get home, and despite never talking back, both cats and dogs look at you with complete understanding. They both just want to have a good time, and while that good time might involve bringing a mouse into the house as a present, or doing some mud paw-print painting on your new carpet, they only want to make you smile.
GIVE THEM THE TREAT THEY DESERVE
The following suggestions are the ultimate reward for any long-standing good behaviour or just because as loving owners, we want to give something back to the pets that are always there for us. You could pick one, or all five, but whichever you choose, each one should act as a prompt for the type of luxury and experience that will show your pet how you really feel about them.
Each recommendation doesn't have to be followed to the letter either. You will know your pet better than anyone, and as such, which activities they will enjoy the most. The most important thing to remember is their enjoyment doesn't need to cost the earth. They will be happy as long as you are with them. At least until they get a whiff of the impending Big Mac meal or a taste of the fish at the fish market, then its all eyes on the prize!
DOG BUCKET LIST

1. GOURMET MEAL
It can be an extra large Big Mac meal (with McFlurry), it can be a roast dinner with all the trimmings, it could even be a colossal rump steak just for them. If you don't mind cleaning up the drool as they wait, your loyal companion will be eternally grateful. Just be sure you know your dog's stomach can handle it and don't include anything that would be dangerous to them, like cooked bones.
2. SURF'S OUT
Most dogs love the sea, so let them loose to enjoy the ocean in all its glory by giving them a ride on a paddle board. The splashing of the waves will keep them entertained for hours. If the sea is too far, leaving a garden sprinkler on for them to run around is the next best thing.
3. INVITE THEIR FRIENDS OVER
Undoubtedly, your faithful canine will have made some friends either during puppy classes or in your local area. Why not see if they would like to come over for a celebration meal? The chance to run around, play tug of war and eat cake is every dog's dream.
4. FEEL THE WIND IN THEIR HAIR
Dogs are bigger divas than their human owners. They love to feel the wind between their ears as they smile at passers-by. A convertible car is fantastic to live out their stardom, or for the thrill-seeking pooches out there, an open top plane ride or skydive!
5. PAMPER SESSION
We mean the whole nine yards, doggy massage, claws, shampoo, cut and blow-dry. By the time they leave the dog parlour, they will have a new lease of life and confidence. Help them feel as good as you feel every time they greet you after a hard days work.
CAT BUCKET LIST

1. INSTAGRAM SENSATION
Partly for their benefit, but mainly for yours. Having a collection of your cats best moments will keep you smiling, even on the rough days at work. Why not share the gracefulness of your four-legged friend by creating their own Instagram account. They may not know a hashtag from a cat bowl, but they will know how much it means to you.
2. IF I FIT, I SIT
The best things in life are the simplest things. We are not sure we will ever understand a cats determination to fit into any sized box presented to them. Regardless, let them live out their wildest desires and combine the cat fortress suggestion by making it out of boxes. Your cat will be so enthusiastic it won't know where to turn.
3. GO CATNIP CRAZY
Old or young, cats go crazy for the minty plant, catnip. It's like the holy grail of feel-good factor for cats. Let them indulge in an overwhelming sense of euphoria, and unending happiness. If there were a human equivalent, it would be more valuable than gold.
4. EAT THEIR WEIGHT IN FISH
You could replicate this suggestion at home, however for the ultimate fantasy fulfilment, take your cat to a fish market. Whichever one they pick out is theirs, just make sure you have enough space (and money) to take them all home! If the fishmongers are not too accommodating, slyly leave an entire bag of treats out for them to find. They'll have full bellies and a sense of rebellion to go with it.
5. CREATE A CAT FORTRESS
If we are honest, the only person that rules the household is the cat. What better way to celebrate their reign than to create the ultimate cat fortress. Scratching posts, ledges to jump to, a ton of blankets and as many hanging toys as you can muster. When they are done exploring, they can enjoy pure comfort and snooze until their heart's content.
---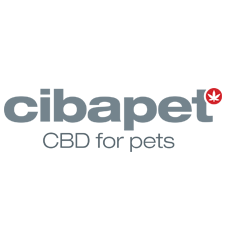 ---
Gerelateerde producten